All areas are regularly updated with new activities and challenges
,

so your Bug will never get bored

,

even with a membership

!
Memberz

Za Baby Zone
Safe, clean, and engaging for the smallest Bugz! Zaaz's Baby Zone is perfect for Bugz under 1 year. Your little Bugz can sit, crawl, and stand, with space for you to play with them. Za Baby Zone has everything for tummy time, bouncing, assisted sitting, swinging, playing, and exploring! Depending on where your little Bug is developmentally, they can play in the MamaRoo, swings, assisted seats, tummy time mats, exersaucers, jumpers, walkers, or crawl to wherever their heart takes them in our baby-proofed space. There is a large variety of continuously changing toys that are safe for those under 12 months.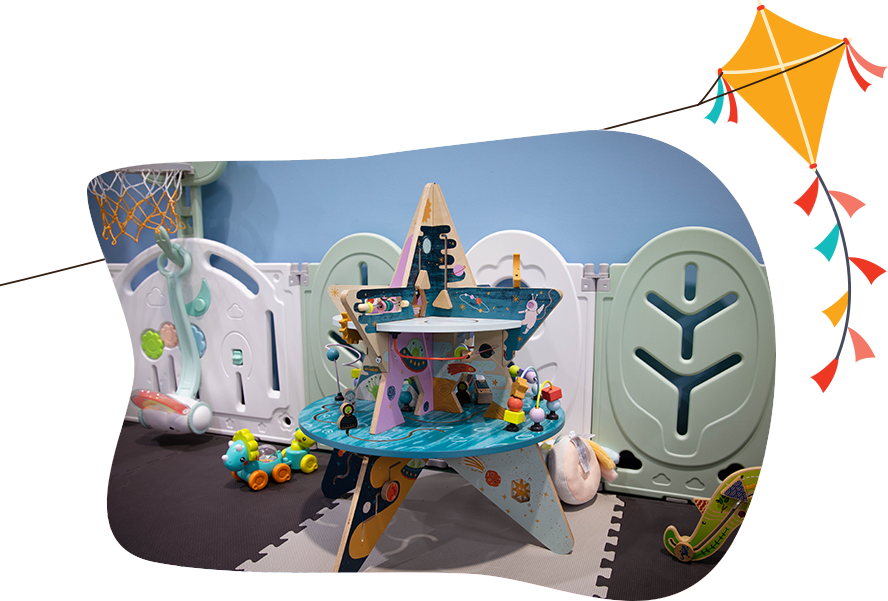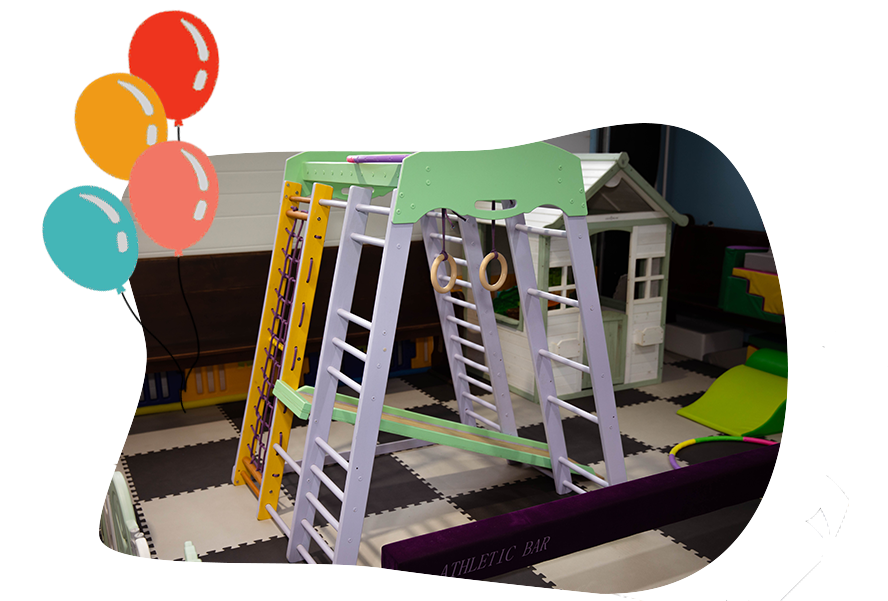 Za Toddler Zone
Designed for your Bugz 1-4 years of age to engage in soft play, sliding, jumping, climbing, building, and safe play for their developmental stage! Made safe, with no small or unsuitable items for under 3 years within this Zone. Toddler Bugz can't wait to build soft block castles!

Za Obstacle Course
Challenge your older Bugz through Zaaz's Obstacle Course and maze! Designed for Bugz 5 to 12 years old (or 3-4 years with adult participation). Worker Bugz are challenged to get through the maze while solving their way past the obstacles, until they find their way back to their colony and reach the prize: a giant indoor playground and a bounce house! Worker Bugz will need to climb, jump, bounce, solve, roll, crawl, and use their buzy brainz to reach their colony.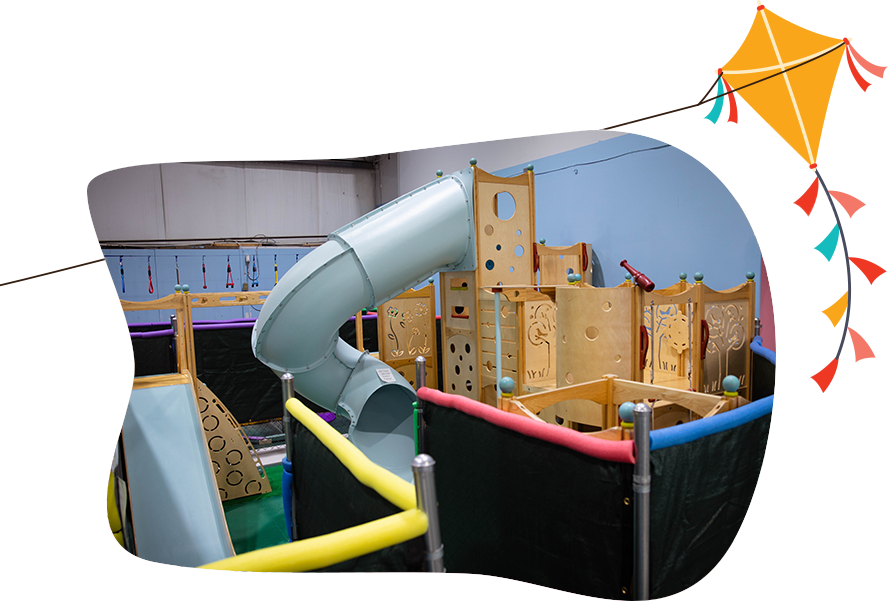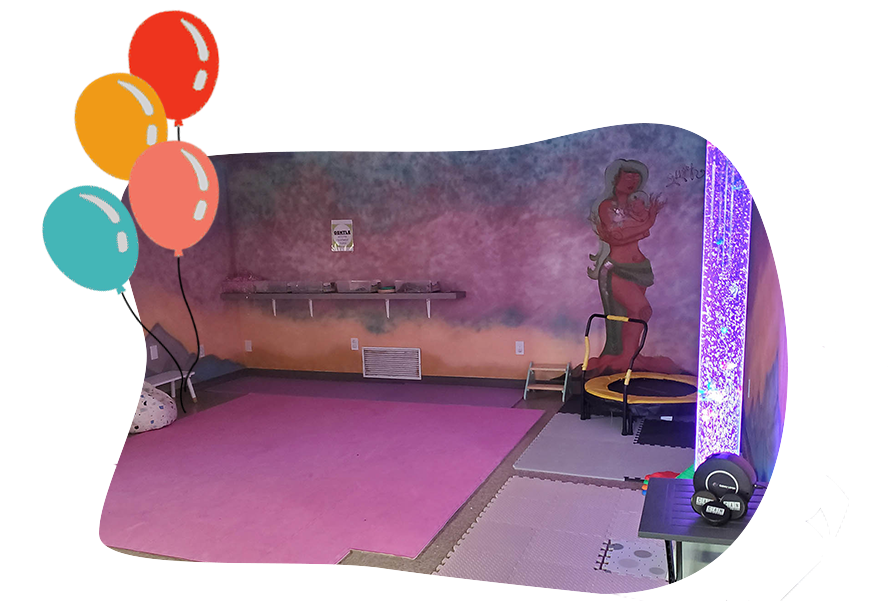 Za Sensory Room
Stimulate your Bugz' senses through touch, sight, hearing, and smell (save the tasting for Za Eatery next door). Za Sensory Room helps your Bugz interact with and make sense of the world that surrounds them. Zaaz's Sensory Room is designed to be a calm, safe, engaging area for those with high-sensory needs. Whether you're visiting Za Eatery or Za Play Village, this is a space for all Bugz who require a calming space to relieve their big feelings.

Za Campground
A Bugz' dream camping location with their very own Zaaz trailer, picnic supplies, barbeque, campfire, and fishing pond. Relax on the picnic bench while Bugz explore nature, animals, environments, safety, survival tips, and outdoor activities.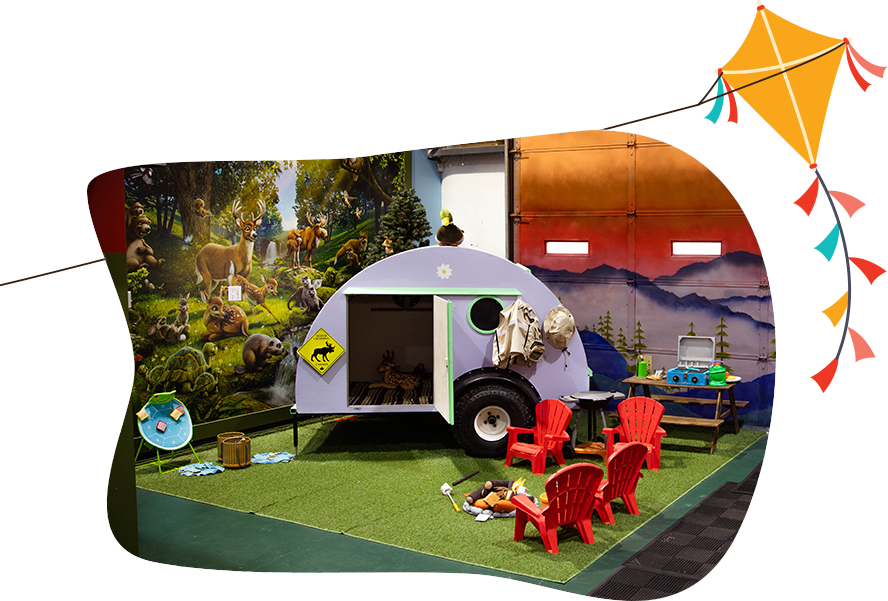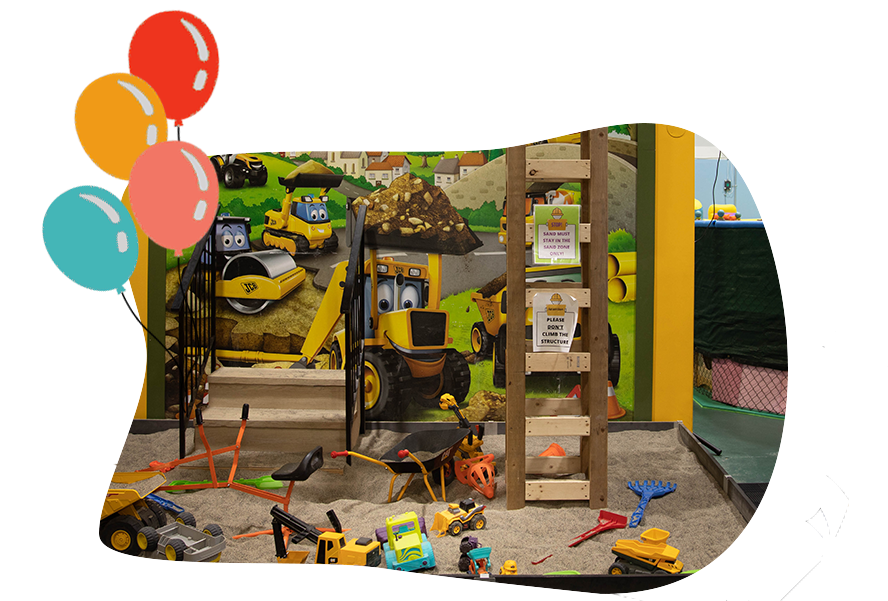 Za Construction Zone
Za Construction Zone has everything for your Bugz to create their own communities. There are different activities for different development stages, and a wide variety of changing construction vehicles, workstations, building areas, and challenges. Your Bug can dress up in their safety gear before engaging in challenging trades that may one week be plumbing, and the next week architecture! Za Sand Pit keeps Bugz engaged as they explore, build, and find their way through the Zone.

Za Veterinarian
Engage with a wide variety of "animals" or learn about specific animal species and what veterinarians do in a day! Bugz can perform check ups, bathe, feed, train, and learn in a new exciting way!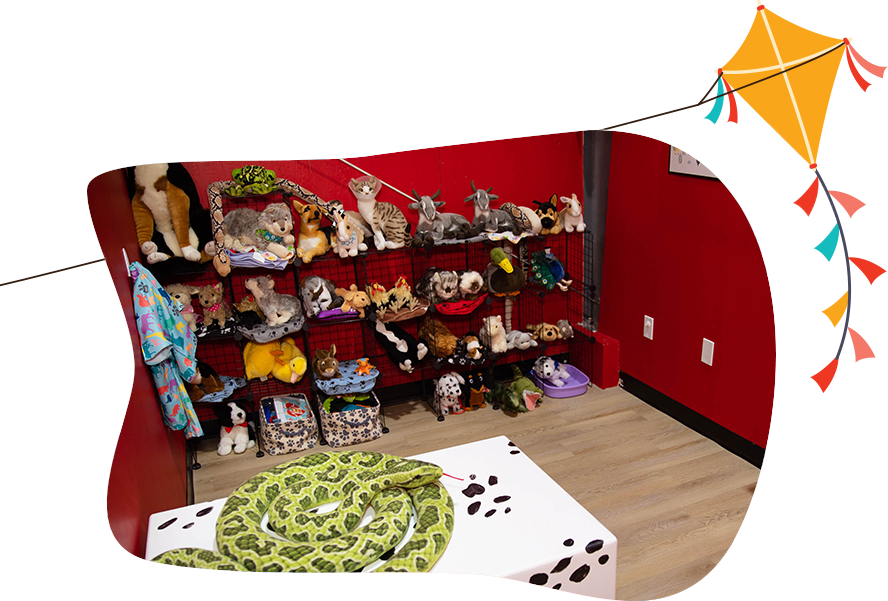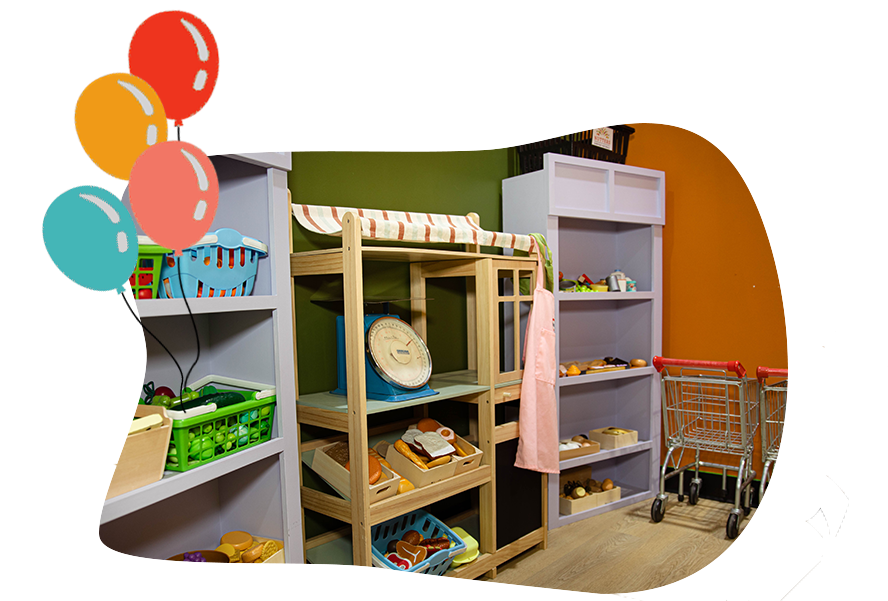 Za Market
A Bugz' dream location to play the newest grocery store game and challenge, or to just enjoy the ultimate open play experience! Bugz can make their way through the market to explore various healthy foods, healthy facts, and money-making or -saving tips!

Za Muzic Room
Explore new instruments or just enjoy the ones your Bug already loves! Za Muzic Room has everything from rattles to guitars to a full-sized drum set! Hum, whistle, sing, strum, beat, tap, shake, and create to your Bugz' play!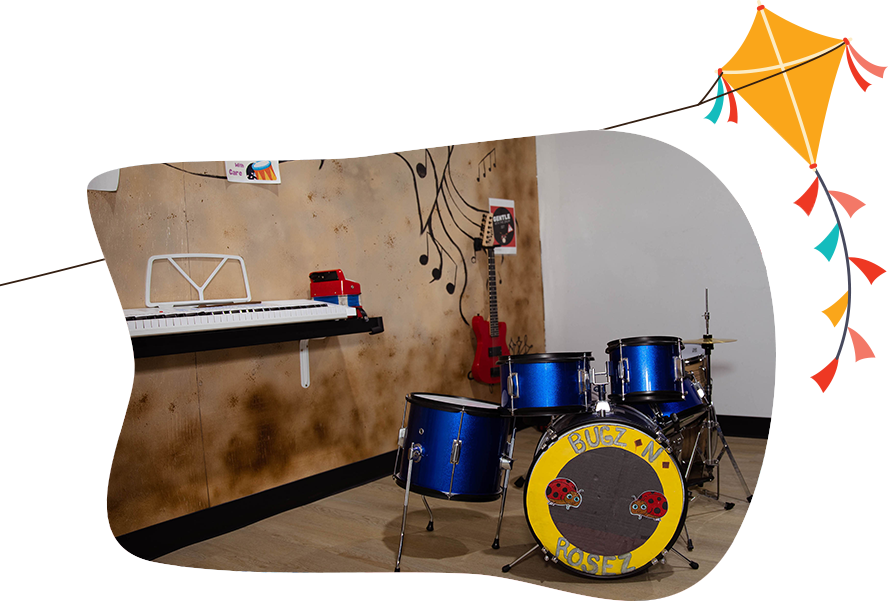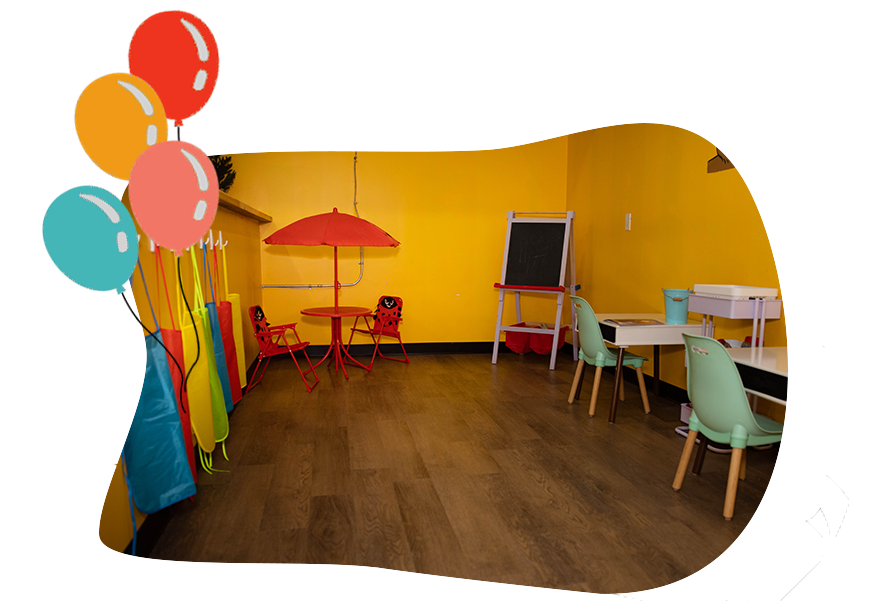 Za Art Museum
Create anything and everything your Bug's heart desires! There's no limit to creativity in Za Art Museum. Options are continuously changing and new materials are always available. Engage in the opportunity to let your creative genius shine too, or wait to see what masterpiece your Bug presents to you.

Za Hospital
Here your Bug can engage in the wide variety of alternating specialties in healthcare. Bugz can learn about understanding and caring for their own health as well as the health of their community memberz. "Patients" will be featured for the older Bugz to dig deeper into passions for healthcare while younger Bugz begin to understand anatomy. Check-up stations continuously change depending on the specialty featured with new problems to solve! Older Bugz truly thrive here, learning about health, preventative care, and the science behind it all!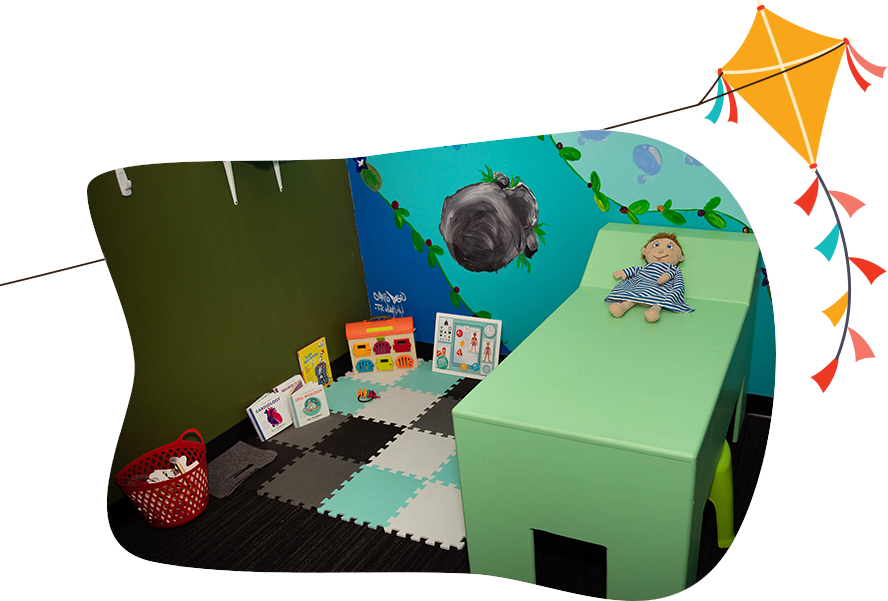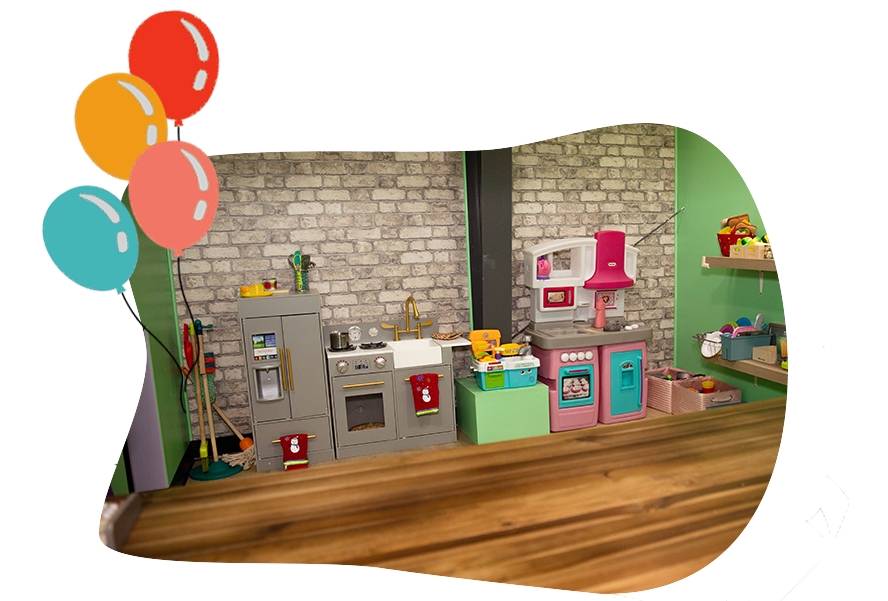 Za Eatery
Our very own mini Eatery with unique ingredients, menus, and recipes! Promoting imaginative play, mathematics, hospitality, and healthy nutrition. Engage with your Bugz through naming the foods, understanding money, and pretending to own your very own elaborate restaurant!

Za Playhouse
Za ultimate nursery includes everything that your Bugz need to care for their own baby dolls - or play with one of ours! Baby supplies, clothes, furniture, feeding, toys, books, strollers, and alternating stations! Za Playhouse is all about playing with babies, learning how to babysit and how to be a soon-to-be Big Bug.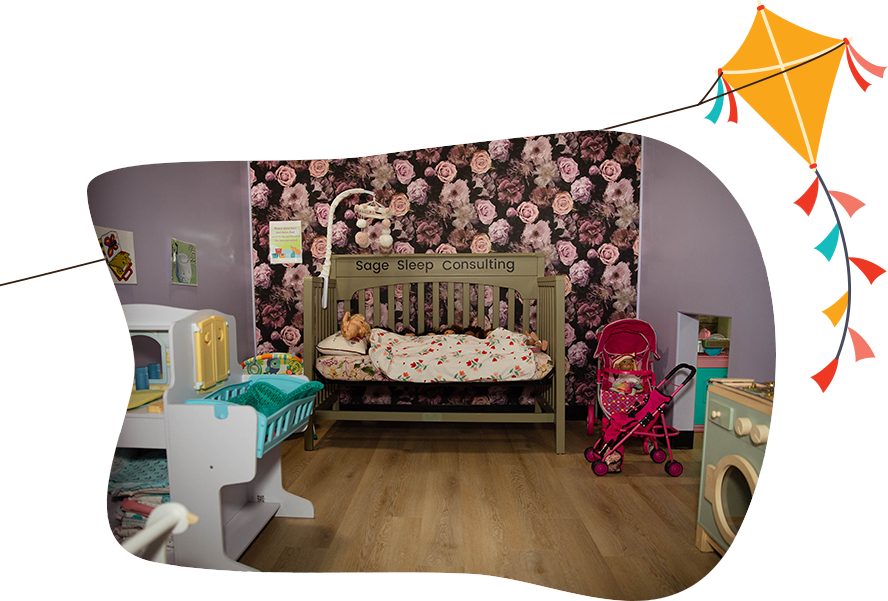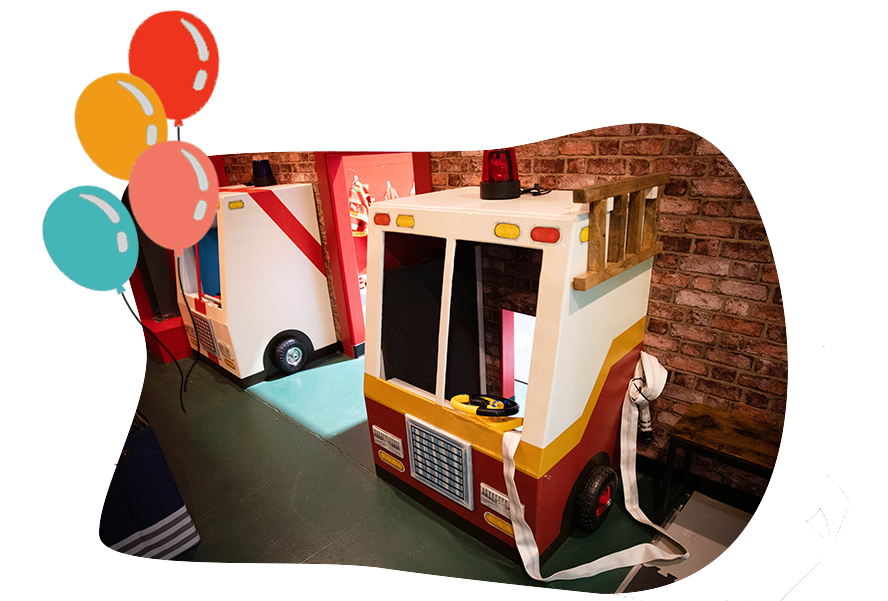 Za Emergency Stationz
Paramedic? Firefighter? Police Officer? Zaaz has all three stations in one! Climb, slide, and explore the various stations, there's no limit to where your Bugz' imagination can take them! They can answer a call, slide down the fire pole, or dress up to book their buddy Bug into the jail, all while learning what to do in an emergency, how to call 911, and how to be fire safe. Enhance your Bugz' sense of community safety today!

Za Garage
Bugz can spend hours in Za Garage with all the different jobs to do! Fix up the car in the shop, race their vehicles on the track, ride on some cars and fill them up with gas, play with the mechanic tools, and challenge themselves to whichever game is available that day to work on!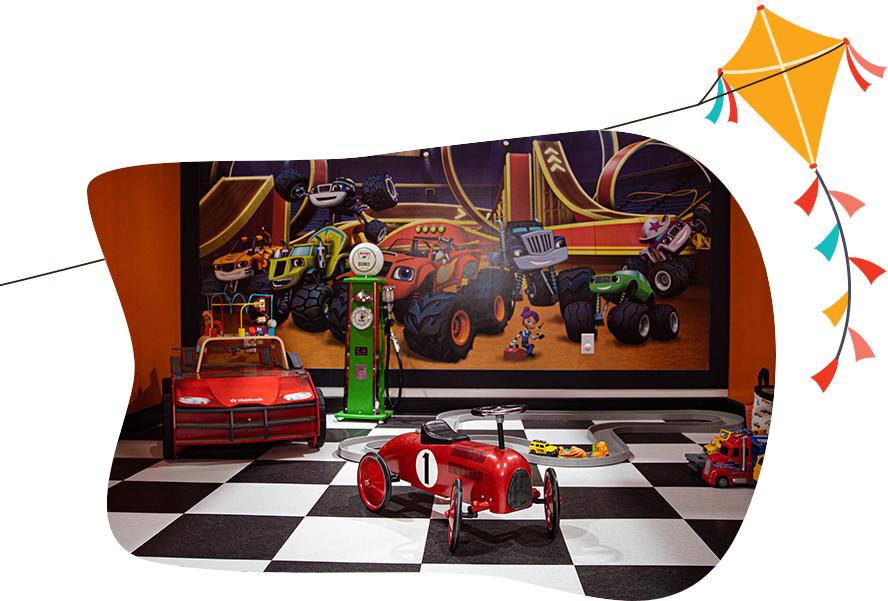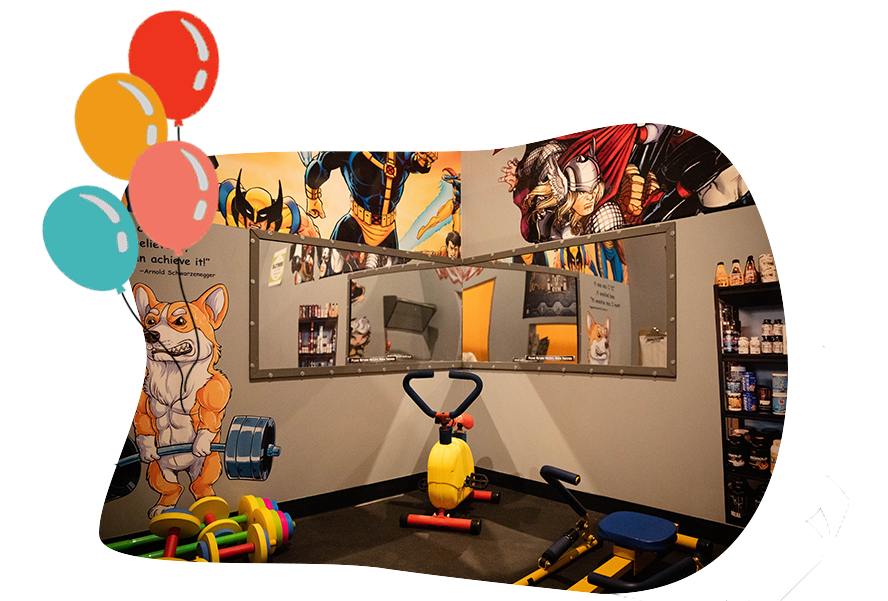 Za Gym
Cycle, lift, press, run, row, stretch, balance, and walk their way through the child-sized gym equipment in Za Gym. Bugz grow stronger and stronger while learning about physical health and challenging themselves within Za Gym.

Za Fashion Store & Beauty Salon
Continue discovering how your Bug wants to showcase their personality at Za Fashion Store & Beauty Salon! Here they can build their own looks on the mannequin, play dress-up in the outfits available, practice applying makeup and nail polish, and give their buddy Bugz (imaginary) hair cuts!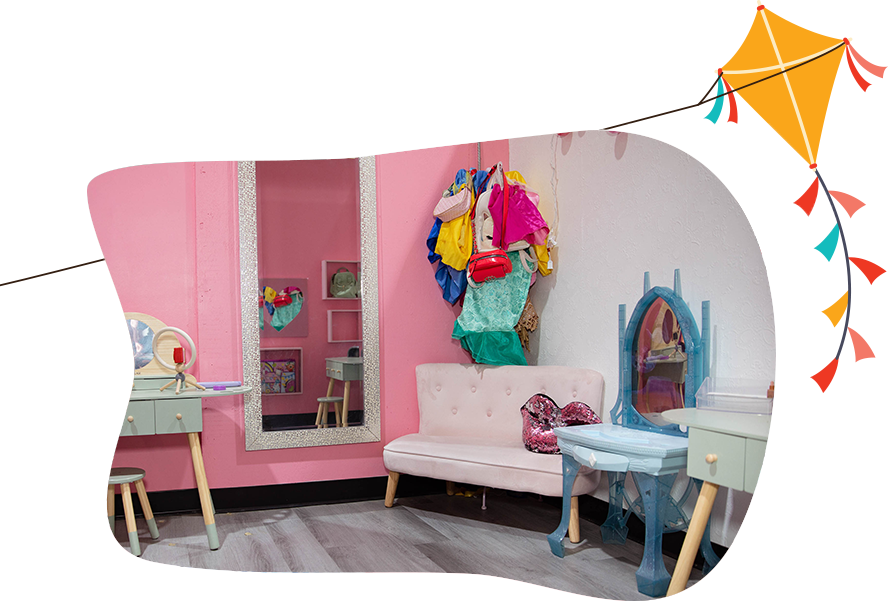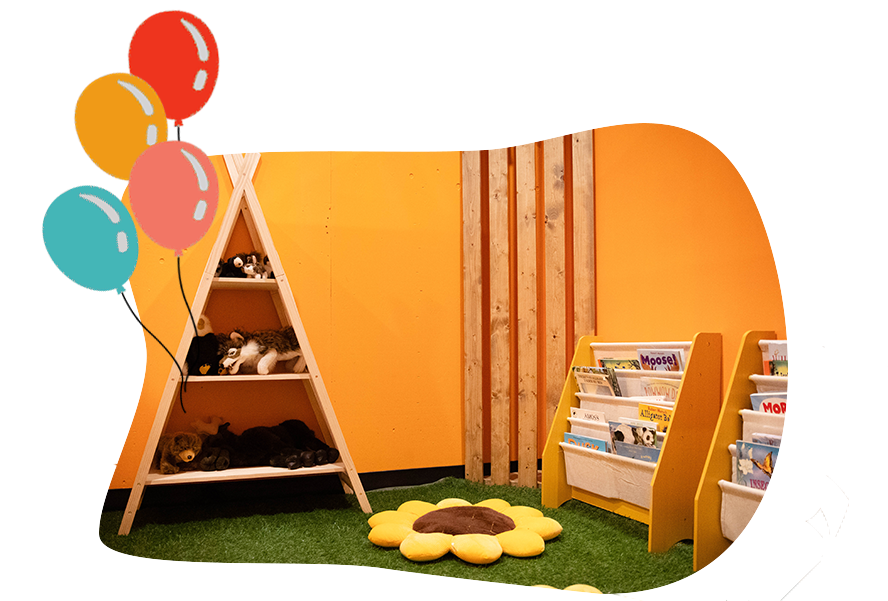 Tk'emlúps te Secwépemc Powwow Arbour
Explore the rich culture and history of our area's First People: the Tk'emlúps te Secwépemc. Bugz can practice reading books on their own, listen to traditional stories told with the help of props and puppets, and even learn a word or two in the Secwepemctsin language.

Za Dentist
Oral health is important, but it can be fun too! Sit in the real dentist's chair and let your fellow Bugz clean your teeth and examine your mouth with the imaginary dentist's tools and pen light. Learn all about the link between a healthy diet and healthy teeth, and help your Bugz look forward to their next dentist visit!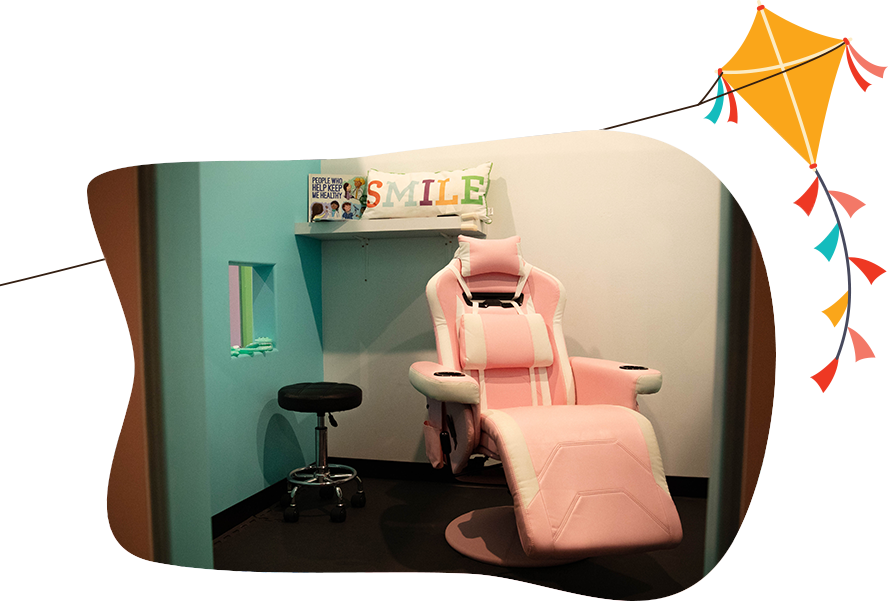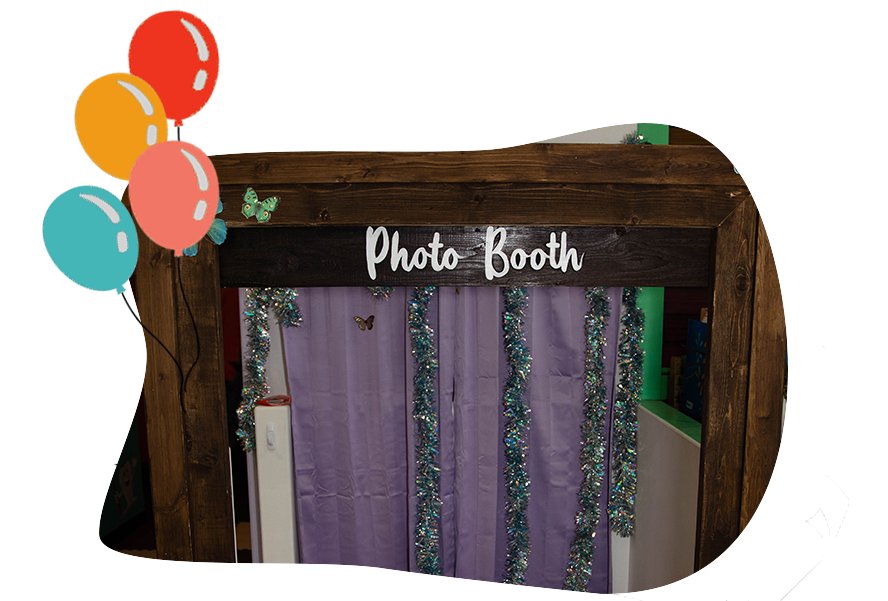 Za Photo Booth
Snap a picture with your Bug in Za Photo Booth! Let your Bug's flair for the dramatic shine through with a model photo shoot of their very own. Props and backdrops are continuously changing for new and exciting shots!