Explore everything Zaaz Eatery
&

Play has to offer in our unique indoor play facility that

'

s fun for your whole family

!

Buzz Into
Our Environment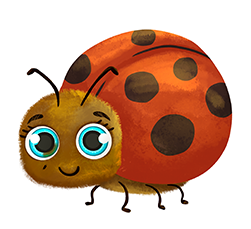 Book your next party, group, camp, or event at Zaaz Eatery & Play! Our environment is safe, clean, welcoming, connected, affordable, fun, and community-based for all ages. Feel free to stroll, crawl, stumble, walk, jump, or run over for a drop-in any time! Located at 425 Mount Paul Way in Kamloops BC, you'll find parking located in the front of 425 and 423 Mount Paul Way, as well as additional parking behind 423 Mount Paul Way.
Book Now
House Rules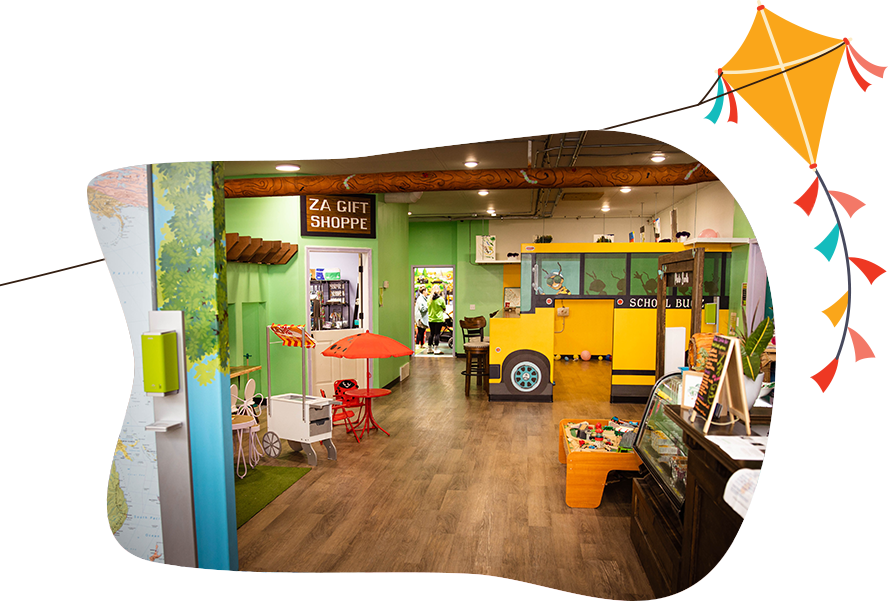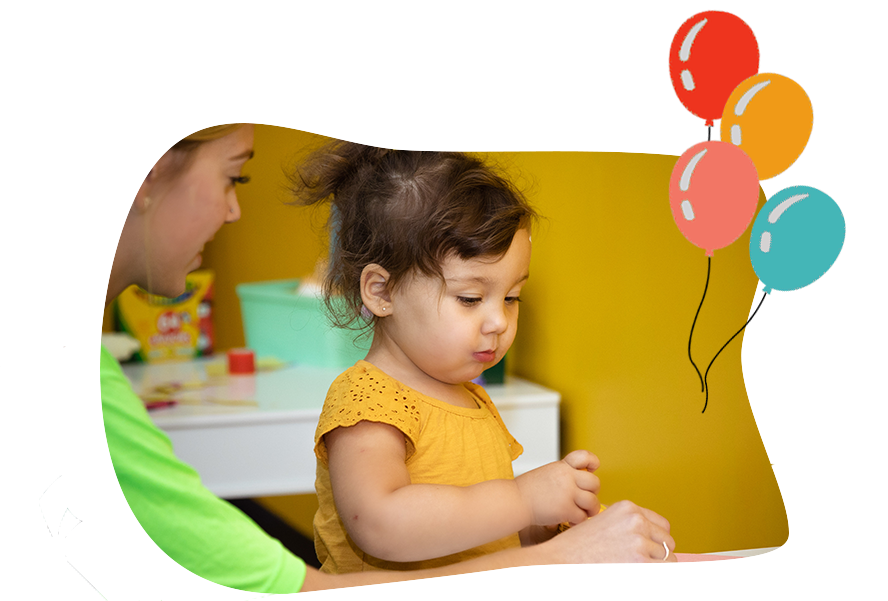 Our Play Assistantz have a strong passion for and education towards healthy child development, community, and health!
Safety and cleanliness are top priorities at Zaaz. Children cannot leave without their accompanying adult and no adult will be allowed in the Play Village without a child. All members of the public are welcome to visit the Eatery during opening hours (there's a separate entrance along the side of the building). Everyone who enters the Play Village must sign our waiver to play. Socks are required for everyone. All Zaaz Play Assistants have extensive childcare and/or healthcare experience, and all staff have valid FoodSafe certificates and First Aid training. There is no outside food or drink permitted. Zaaz also has a zero tolerance policy for illness (for both staff and customers); those with cold/flu symptoms will be denied entrance or asked to leave.

Out-party your Bug's imagination! Za Party Houze is located at 423 Mount Paul Way, right next door, with 2500 square-feet of open event space for hosting parties, groups, events, and camps.
View More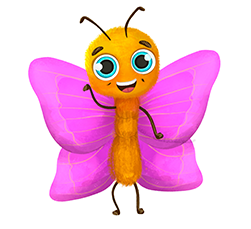 A nutritionally dense 24-seat eatery focused on recreating bugz' favourite dishes in a healthy and delicious way! Za Eatery creates all menu items gluten-free unless otherwise specified by you, and does not use any refined oils or sugars. There are options for other specific dietary needs such as keto, dairy-free, and plant-based, as well as organic baby and toddler foods. All food is made fresh with nutrition and taste as the top priorities. Za Eatery is also available for Grab 'n Go meals for commuters and the neighbouring community, and delivery of nutritious meals designed for children 6 months and up.
Learn More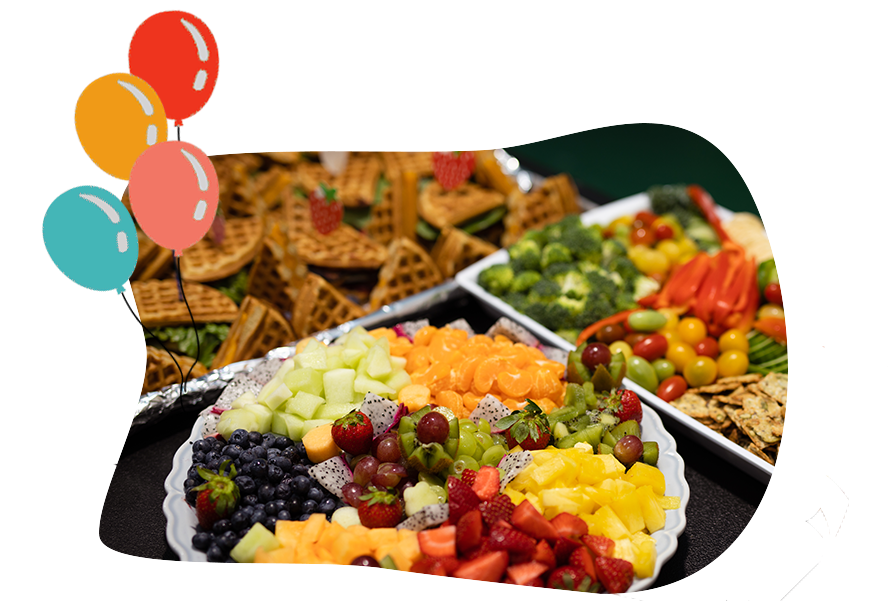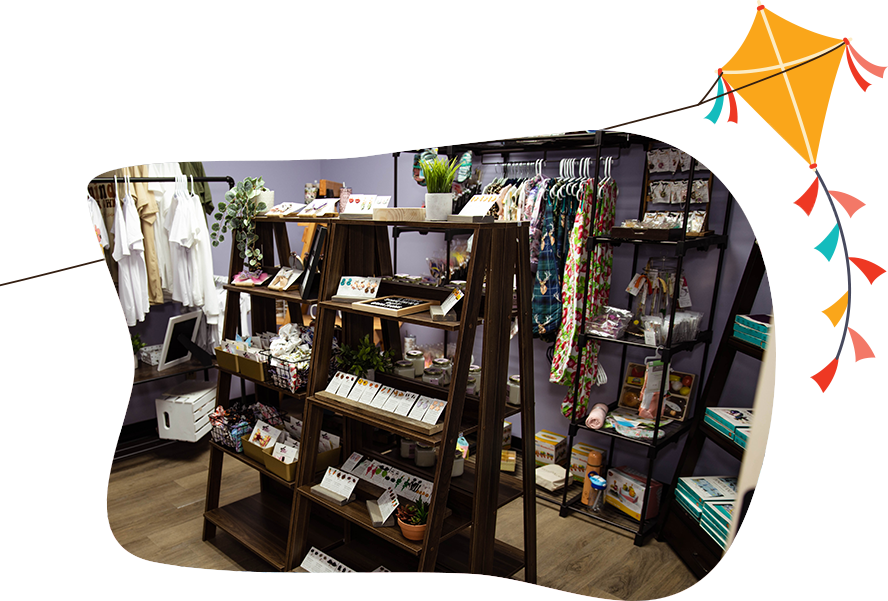 Za Gift Shoppe
Before you leave, don't forget to work your way to Za Gift Shoppe, where you will find unique, fun, and play-engaging toys, clothes, and creations from one of our many wholesale sources or local consignment businesses, including K's Design Co, Homestyle Creations, Smoked Smudged Scents, and more! You can even shop online from the comfort of your own home, with free local pickup or Canada-wide shipping!
Shop Now
Za Partnerz
Zaaz has a different Partner representing each facade of our Play Village. Za Partnerz are an integral part of Zaaz's Community Hub, supporting our local community through promotions, education, entertainment, health promotions, and resources.
Za Village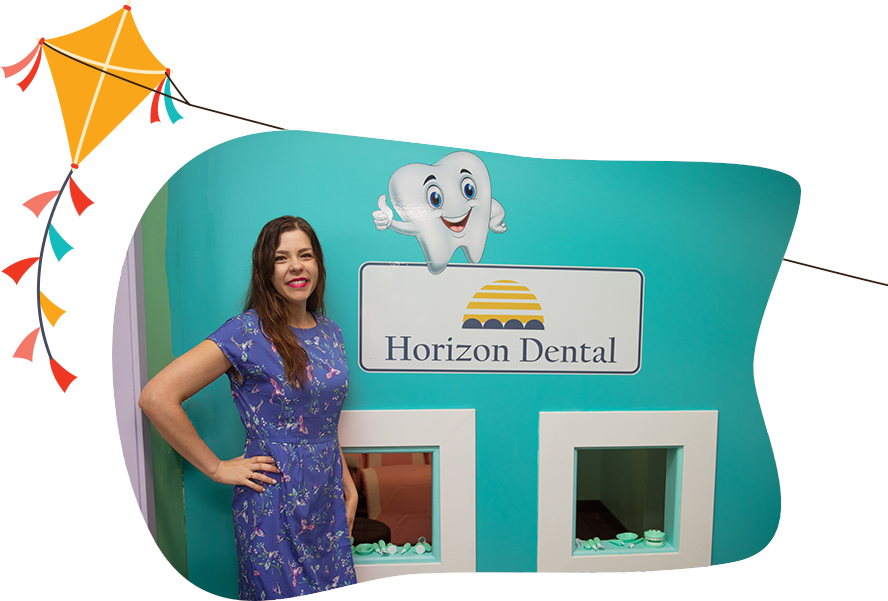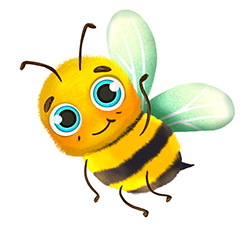 Zaaz is passionate about creating an environment - physically and online – in which the entire community feels safe and supported. Following this passion, people will be able to nominate themselves or others for Zaaz's Community Reach Out Program. This program includes the option for customers to tip towards a gift card to the family's story that is featured at the time, while keeping identity anonymous. Involve your Bugz to help those in need through letters or their own creative ideas of ways to support the community in need. This program is open to all members of the public to help or be nominated to receive support. A portion of proceeds of sales during specialty events will also go towards helping families in need within the community.